King Dr. Shah Rukh Khan
Journey of successed India'S BiggestSuperstar
The capture of the time it is impossible to imprison minutes if self imprisons herself in her own world, time and events that occur however occur and wherever they occur and the actual time and the time of occurrence, and emitted, completeness or extinction and offset in that place This place is India.
Of India is rooted in the depths of history and nature heritage embraces the picturesque mountain peaks to paint a painting hand of its creator creative,How can the sentences easy to meet, and how it corresponds glory of humility, and how to embrace the wisdom of the innocence of childhood and adulthood experiences,He studied in St. Columbus High School In New Delhi, Hansraj College,graduated  Masters in Mass Communication from Jamiya Miliya Islamiya, New Delhi, honorary doctorate by University of
Edinburgh,National Honours,UK, inspires him every day is education, it is necessary to expand your horizons. For him,education is everything.began his career in the late eighties of twentieth century during many of the TV series,and after the deth of his parents he go to Bombay where he presented the first roles in the film through the film"Dil AASHNA HAI" with the late actress Divya Bhari, He participated in 1992 in the film "Deewana", which was a great success at the box office, to serve as the beginning of its inception in Bollywood cinema where he received a Best Actor award for the first time characterize the diversity of roles offered where stated submit evil and comedy and romantic roles, and highlighted its cinematic " Idiot, Raju Ban Gaya Gentleman, Baazigar,Anjaa, Kuch Kuch Hota Hai, Devdas , My Name Is Khan, Love Breakups Zindagi, Phir Bhi Dil Hai Hindustani , Asoka, Kaal, RNBDJ,JTHJ,ChennaiExpress,HappyNewYear. During his career half a decade numerous awards and honors where he received 14 "Vlamvir" award eight of them for the best actor category and the Padma Shri award in 2005 by the Government of India for his contributions to cinema Alhendeh Many of the films that have gained an international reputation and has achieved huge returns locally and globally.Recently get Awards from Star screen awards most popular choice actor 2016,
and best actor from Sansui Colors Stardust Awards 2016, best  jodi  on silver screen with beautiful actress Kjol. who turned the half-century corner, is reinventing himself as an 'intelligent' actor, taking up off-beat roles that do justice to his acting chops.known as the king of Bollywood. He is one of the most versatile actors that we ever had, the second richest actor in the whole world people living overseas recognize Bollywood  from his name .He dominated the overseas market for a long period of time is .He self-made person.He had no filmy background nor any Bollywood. He is having a good run at the box office.His two films Chennai Express and Happy New Year managed to enter into 200 crore club.But his last release Dilwale had underperformed in India. Though in overseas the film has turned out to be a huge blockbuster. his philosophy of life"I believed life is about three simple things: Do unto others as you would have them do to you. This is very important. Do your best and leave the rest. You have to. You can't keep beating yourself up about stuff. You will never be able to please everyone. So don't listen to opinions. Hear out criticism and even the praise, but eventually do just what your heart says. And work very hard."
Was also voted in the list of the 50 most popular man has in the world by Newsweek magazine, and in 2010 came in 12th place as the most influential figure around the world, according to a poll of American Time magazine.In 2000, He went to work Film and television production, where he founded two companies for the production of two "Unlimited Dreams" and "Red Chillies Enterainment", and produced through which many of the films that participated in the championship.He is Creativity,Reality,Romance,Technicly,Humanity,Philosophy,He is Superstar,Baadshah,King of Bollywood,Dr.SHAHRUKH KHAN.
His Best Awards
Best Indian Citizen Award Year 1997
Rajiv Gandhi Award for Excellence in the Field of Entertainment Year 2002
Padma Shri Award Year 2005
Filmfare Awards
Sensational Debut Deewana 1992
Critic Best Performance Kabhi Haan Kabhi Naa 1993
Best Actor Baazigar 1993
Best Actor In A Villainous Role Anjaam 1994
Best Actor Dilwale Dulhania Le Jayenge 1995
Best Actor Dil To Pagal Hai 1997
Best Actor Kuch Kuch Hota Hai 1998
Critic Best Actor Mohabbatein 2000
Swiss Consulate Trophy Special Award Year 2002
Best Actor Devdas 2002
Filmfare Power Award (shared with Amithab Bachchan) 2004
Filmfare's Power Award 2005
Filmfare Best Actor 2005
Screen Awards
Best Actor Ram Jaane 1995
Best Jodi No.1 Kajol And Shah Rukh Khan 2001
Best Jodi No.1 Aishwarya Rai And Shah Rukh Khan 2002
Best Actor Devdas 2002 (Shared with Ajay Devgan)
Best Jodi No.1 Aishwarya Rai & Shah Rukh Khan Year 2002
Best Actor Veer – Zaara Year 2004
Best Jodi No.1 Priety Zinta & Shah Rukh Khan Veer – Zaara Year 2004
Zee Cine Awards
Best Actor Dil To Pagal Hai 1997
Best Actor Kuch Kuch Hota Hai 1998
Best Actor Devdas 2002
Super Star of the Year 2003 (Kal Ho Naa Ho)
Sansui Viewer's Choice Movie Award
Best Actor Dil To Pagal Hai 1997
Best Actor Kuch Kuch Hota Hai 1998
Best Actor Mohabbatein 2000
Jury Best Actor Asoka 2001
Best Actor Devdas 2002
Best Actor Jury Award Kal Ho Naa Ho 2004
Best Actor 2005
Z Gold Bollywood Award
Best Actor Kuch Kuch Hota Hai 1998
Best Actor Devdas Year 2002
IIFA Awards
Most Popular Actor 1999
Best Actor In Leading Role Devdas 2002
AIFA Award
Critic Best Actor Asoka 2001
Best Actor Kabhi Khushi Kabhie Gham 2001
AFGA Award
Best Actor Mohabbatein 2000
Planet Bollywood People's Choice Awards On The Internet
Best Actor Mohabbatein 2000
Best Art Film Asoka 2001
Best Actor Devdas Year 2002
Bollywood On *** Award
Best Actor Kabhi Khushi Kabhie Gham 2001
MTV IMMES AWARDS
Best Male Performance (Tauba Tumhare Ishare – Chalte Chalte) 2004
Disney Kids Channel Awards
Best Actor Devdas Year 2002
Sports World Film Awards
Best Actor Veer – Zaara Year 2004
Best Actor 2005
HHL Global Indian Film Awards (GIFA)
Best Film Main Hoon Naa Red Chillies Entertainment Year 2004
Best Actor Swades Year 2004
Film Café Awards
Best Actor Swades Year 2004
Best Actor 2005
Rupa Cinegoers Awards
Best Actor Dilwale Dulhania Le Jayenge Year 1995
Best Actor Kuch Kuch Hota Hai Year 1998
Best Actor Mohabbatein Year 2000
Critic Best Actor Asoka Year 2001
Best Actor Kabhi Khushi Kabhie Gham Year 2001
Best Actor Devdas Year 2002
Best Film Main Hoon Naa Red Chillies Entertainment Year 2004
Best Actor Main Hoon Naa Year 2004
Critic Best Actor Veer – Zaara Year 2004
Jury Best Actor Hrithik Roshan (Lakshya) & Shah Rukh Khan (Swades) Year 2004
Rupa Cinegoers Awards for Critic Best Actor 2005
Rupa Cinegoers Awards for Jury Best Actor 2005
OTHER RECOGNITIONS
Star Screen Videocon Awards for Best Actor 2005
Star Screen Videocon Awards for Best Jodi No.1 Priety Zinta & Shah Rukh Khan 2005
Lions Gold Awards for Excellence in the Field of Entertainment 2005
Bollywood Star Of The Decade Award (British
Asian Guild Awards) 2004
Best Student Award (St Columbus School, Dec 2003)
Winner of The Ravi Subramani award
Winner of The Sujit Memorial award
Rajiv Gandi Award For Excellence In The Field Of Entertainment 2002
iest Man In Asia (Jade magazine, October 2001)
Pepsi Sabsey Favourite Star Kaun Award Favourite Hero Year 2004
'F-Awards' for Excellence in Indian Fashion Celebrity Model of the Year 2004
Chhoton Ka Funda Award Year 2004
Sabse Tez Personality of the Year Award Year 2004
MSN Search Personality of the Year Award 2004
BEFORE THE DAWN OF A SUPERSTAR
Sujit Memorial Award Year 1983
Raman Subramanyam Award for Character, All Round Performance in Studies, Sports & Extra Curricular Activities Year 1983
Sword of Honour for the Best All Round Performance, Loyalty, Obedience, Integrity & Sportsmanship Year 1985
Recently granted King of act, King of Bollywood, King SRK has been accorded the Ordre des Arts et des letters award by The Frensh government for his"exceptional career" in 2007,in 2014, conferred the Legion of Honour, France's highest civilian Award.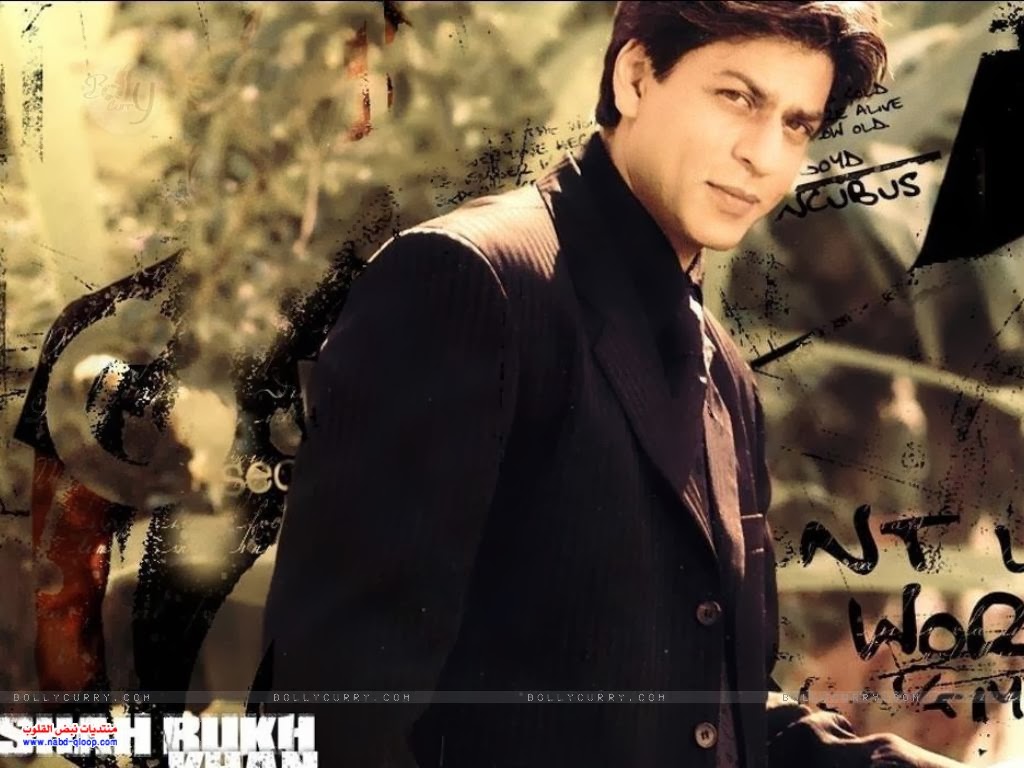 And I Quotes…
King Dr. shah Rukh khan , baadshah in his word"when I come first time to Mumbai,I didn't have money to buy food, three of my friends,after spending a night on the street,after selling my camera for money and after a lot of struggle,A day came when my hardwork paid off and i got break, whatever happened to me happened because I've always been terrified of faliure,I don't want as much the successed as much as I don't want to fail, I come from very normal low middle class family,I saw a lot of failure,poverty and tales fear and stress,and sometimes depression,I watch my parents go through this several times,and early aid after my parents died,I quited poverty with faliure,I just don't want to be poor,some when I got a chance to act in films,it wasn't out of creative of desire I say this honestly,it is purely out of the fear of failure and poverty,A Success is not the direct result of action,and don't let nobody till you that, success sometimes just happened"
Some of Film production:
Red Chillies Entertainment(founded in 2002).
Special Effects: VFX(a unique,state-of-the-art visual effects studio,Red Chillies VFX has brought Hollywood's slick sophistication to Indian cinema).
Television shows: Red Chillies Entertainment has spread its wings to the television industry with successful shows like Ishaan,tere Mere Beach Mein,First Ladies with Abu sandeep etc. and telefilms like I love you and love Ho Jaane De Also,Red Chillies TVC division produces commercials for global brands like pepsi,Nokia, Hyundai, ITC and Emami.
Sports: Kolkata Knight Riders: In 2008, Red Chillies introduced and bought the Kolkata Knight Riders cricket franchise in the Indian Premier league, promoted by the Board of Control for Cricket In India Carbbean Premier League: According to reports,Red Chillies,along with Kolkata knight Riders co-owners Juhi Chawle and her husband jay Mehta, has invested in the Trinidad & Tobago franchise.
Childern's Education/Entertaiment
KidZania: A stake in the Indian franchisee of KidZania, a Mexican chain of family entertainment centres.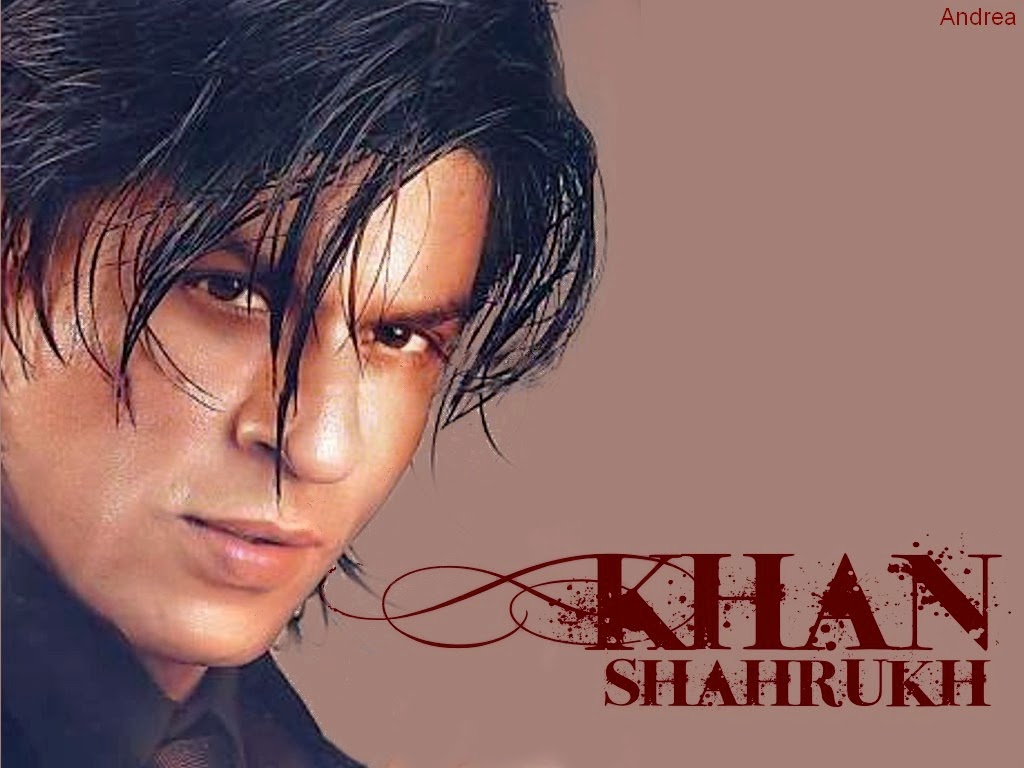 Upcoming Movies
1.Dilwale
Cast:ShahRukh Khan, Kajol
Director:Rohit Shetty
Release Day: 17th Nov.2015
Dilwale Movie Details:
Dilwale one of Bollywood's most enduring couples, ShahRukh Khan and Kajol. It is their first film together in five years,romantic, action,majical Songs,like Gerua which chosen the best songs for 2015, comedy film  and many industry insiders predicat that it could be the first Bollywood film to break the elusive 100 crore rupes(15 million Dollar)mark in its opening weekend. The couple are considered Bollywood royalty with more than 10 films together over the last two decades. However Dilwale, has a particular significance , as this year saw 20th anniversary of the release of (DDLJ) the Big hearted will take away the Birds, which originally catapulted the pair into superstardom.DDLJ,as it is affectionalely known to fans, became the longest- running film in the history of Indian cinema and the third longest running film in the world, completing a mammoth 1000 weeks at the Maratha Mandira cinema in Mumbai in February,
The Seventh instalment in the Star Wars movie franchise is on course to become the biggest  box office movie of all time, with a massive worldwide haul of over one a half billion Dollar.
However, despite some of the early scenes in the Hollywood blockbuster film being shot in the UAE desert in Abu Dhabi,the massively hyped Walt Disney sci-fi has been overshadowed at the local box office by musical comedy starring Bollywood superstar Dr.ShahRukh Khan.
"Dilwale" – meaning The big Hearted in Hindi- was released on December 17, the same day as "Star Wars" The Force  Awakens, and it has drawn massive crowds in cinemas across the UAE.
The musical, which tells the story of couple who strive to overcome the violent conflict between their two families, attract 310,607 Bollywood fans in its first week on release in the UAE, according to official data.The Rohit Shetty-directed film was shown in 52 packed UAE cinema screens and earned AED11,375,845 ($3,097,195) in its first seven days.
Released on the same day and backed by an exclusive regional premiere at Abu Dhabi's Emirates Palace,the much-anticipated "Star Wars" :The Force Awakens" was shown in 144 screen across the UAE, nearly three times as many as its Bollywood rival.
Despite this, it attracted just 184,619 cienma fans earning it  AED 10,281,456 in its first week and the second spot on the weekly box office rankings.On a per screen basis, Star Wars earned an average of just AED 1,282 during its first week.This was compared to Dilwale's average of AED 5,973 per screen.
As a result, the number of screens dedicated to the new Star Wars movie  in its second week on release was reduced by more than a third to 91.At the end of the second week, "Dilwale"again held the top spot in terms of it's total actual attendess, soaring to 421,062, while "Star Wars" fortnightly tally was 278,980.However,the Hollywood film"s wider release and more expensive 3D tickets meant it just nudged ahead in terms of overall earnings.John chahine, general manager at Dubai-based distribution firm Italia Film, told Arabian Business the results were not surprising as he claimed the Star Wars franchise has never been hugely popular among cinema fans, However, he said the interest generated from the fact some scenes were filmed in Abu Dhabi meant the seventh instalment was the most  popular in the series.
Dilwale released  Beginning 17th November 2015 in UAE,18th Nov. in India, and many countries overseas , London, United State Of America, Germany, Austria, Australia,Iraq,Egypt,Lebanon,Serlinka,Malaysia,and still on theater with many successfully.
2.Fan
Cast: ShahRukh Khan, Waluscha De Sousa
Director: Maneesh Sharma
Release Date:15 April 2016
Fan Movie Details:
Fan is an upcoming drama movie of ShahRukh Khan. It is the story of a Bollywood superstar and his biggest fan. ShahRukh Khan will be doing the bothroles in the movie. International make-up artist Greg Cannom has been hired to give ShahRukh Khan perfect  look. It will be produced by Yash Raj Films and its music will be given by A.R.Rahman. Fan can be that content  based  film which ShahRukh Khan's fans have been waiting for.
3.Raees
Cast: ShahRukh Khan, Mahira Khan
Director: Rahul Dholkia
Release Date: Eid 2016
Raees Movie Details:
Raees is a crime action film which will be produced by Excel Entertainment.ShahRukh Khan will be playing the role of a Gujrati don.Though ShahRukh Khan has played don in his two films but the story of Raees is very different.The addition of Mahira and Nawazuddin Siddique has also increased the hype. A short teaser was also released in July.Raees will release on Eid 2016 and will clash with Salman Khan's Sultan.
4.Gauri Shinde's Next.
Cast: ShahRukh Khan, Alia Bhatt
Director: Gauri Shinde
Release Date: 2016
Movie Details:
After Raees ShahRukh Khan will be working in Gauri Shinde's next film. It will be a romantic drama film which will also feature Alia Bhatt.It will be produced by Karan Johar's Dharma Productions. Gauri Shinde has earlier directed highly acclaimed film English Vinglish. The release date has not been announced yet.
ShahRukh Khan is also in talks with Imitaz Ali and AnandL.Rai for a film. Most probably he will choose one film from these two. These all are upcoming movies of ShahRukh Khan. We will update this page when ever he will sign a new project.